I'm happy to deliver you our Governmental Affairs and Public Policy Update for May 2021. This update will highlight the latest initiatives that may directly impact your business, our community and the real estate industry at all levels.
This month our Governmental Affairs Committee hosted a 2021 Florida Legislative Wrap-Up webinar with Florida State Representative Mike Beltran (R-District 57), State Senator Janet Cruz (D-District 18), and moderated by our 2021 Governmental Affairs Committee Chair Nico Hohman. The webinar provided an in-depth analysis of the 2021 Legislative Session and discussed what legislation passed, failed and what it all means for real estate. To learn more about the 2021 legislative session, I encourage you to watch the webinar.
With the 117th Congress underway, the National Association of REALTORS® (NAR) has been busy creating a list of legislative priorities that ensure the real estate profession and the American Dream of Homeownership are protected. Every member of Congress is assigned a REALTOR® who is referred to as a Federal Political Coordinator or FPC. FPCs are a specially selected group of 535 REALTORS® who are the voices and the faces of real estate to our federal lawmakers, and they play a pivotal role in the REALTORS® Party Outreach. Over the next month, our Greater Tampa REALTORS® members who serve as FPCs for U.S. Representative Gus Bilirakis (R-FL 12th District) and U.S. Representative Kathy Castor (D-FL 14th District) will sit down and advocate for our 2021 Legislative Priorities. To learn more about these federal legislative priorities, click HERE.
For more information on the policies discussed in the May Governmental Affairs Committee meeting, download our Greater Tampa REALTORS® Public Policy Report. This report provides an overview of important real estate issues that we are tracking at the local, state and federal levels. In the May 2021 Report, you will find information on:
• 2021 NAR Federal Legislative Priorities (Federal)
• 20 Legislative and Executive Branch Wins in 2020 (Federal)
• 1031 Like-Kind Exchanges (Federal)
• Real Estate Legislation That Passed (State)
• Emergency Rental Assistance (Pasco and Hillsborough)
• All for Transportation Surtax (Hillsborough)
• Tampa Bay Passenger Ferry (Hillsborough)
• Impact Fees (City of Tampa and Hillsborough)
• Moratoriums (City of Tampa and Pasco)
As our industry is challenged daily, please know that your Government Affairs and REALTOR® Party are diligently working on your behalf and want to ensure you stay informed. Look for more information on our next Governmental Affairs meeting scheduled for Friday, June 4. We welcome your attendance.
Should you have any questions, please contact me.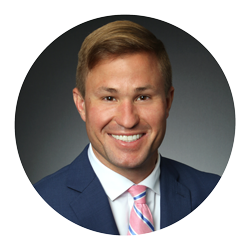 Jacob Bruynell, RCE, C2EX, AHWD
Director of Government Affairs