I'm happy to deliver you our Governmental Affairs and Public Policy Update for June 2021, view here. This update will highlight the latest initiatives that may directly impact your business, our community and the real estate industry at all levels.
In support of diversity, equity and inclusion, our Governmental Affairs Committee hosted a LGBTQ Pride Month conversation moderated by GTR Government Affairs Chairman Nico Hohman. REALTORS® Caitlin Jones of REA and Nick Acosta of NAGLREP were able to share on the missions of their organizations and enlighten participants on the struggles, challenges and gains of the LGBTQ community in the homeownership and the real estate industries. For beneficial resources and supportive strategies to effectively serve LGBTQ homebuying clients, I encourage you to watch this webinar.
Next week, we will be hosting a National Homeownership Month zoom event with Tampa Housing Authority (THA) spokespersons Eva Reale and David Iloanya. We will discuss THA's new environmentally friendly developments and communities, the changing client demographics, and the mixed-income and mixed-use of new developments. Participants will also learn how THA is helping move families to homeownership. Moderated by GTR Government Affairs Chairman Nico Hohman, there will be a few minutes allotted for Q&A as well.
For more information on the policies discussed in the June Governmental Affairs Committee meeting, download our Greater Tampa REALTORS® Public Policy Report. This report provides an overview of important real estate issues that we are tracking at the local, state and federal levels.
In the June 2021 Report, you will find information on:
President's FY 2022 Budget and Tax Proposals (Federal)
2021 NAR Federal Legislative Priorities (Federal)
1031 Like-Kind Exchanges (Federal)
Real Estate Legislation That Passed (State)
Emergency Rental Assistance (Pasco and Hillsborough)
All for Transportation Surtax (Hillsborough)
Tampa Bay Passenger Ferry (Hillsborough)
Impact Fees (City of Tampa and Hillsborough)
As our industry is challenged daily, please know that your Government Affairs and REALTOR® Party are diligently working on your behalf and want to ensure you stay informed.
Should you have questions, please contact me at jacob@tamparealtors.org.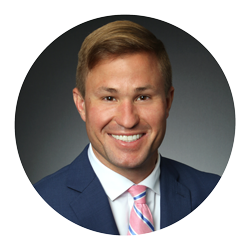 Jacob Bruynell, RCE, C2EX, AHWD
Director of Government Affairs